Welcome to Euroguard Spain - Over 21 Years Trading in Spain
The Right Doors & Windows for You
+34 965 999 396

office@euroguard-spain.com
Euroguard has been successfully trading here in Spain for over 21 years. Over this period of time we have supplied and installed a vast number of products in very different formats from, square, round and arched windows and doors to porch and solarium infills incorporating either glass curtains or expanding these areas into conservatories for all year round use. We are a family run business passed from father to son with the ethos of detail, quality and product longevity which is why we are already on our third issue of our 10 Year Guarantee! Our success has been built upon our clients trust in Euroguard Spain to do the job right and we have thousands of satisfied customers.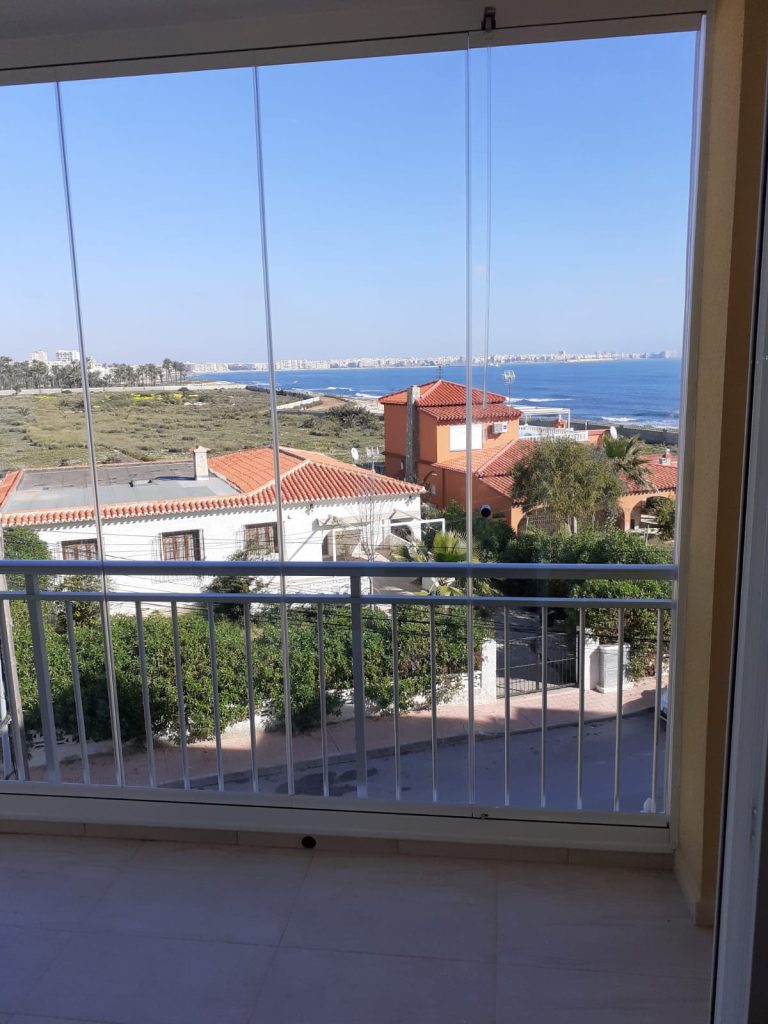 "Love Your Home, Love Your Lifestyle"
Transform your home bringing the outside inside with the Euroguard Product range.
Products
Each product is professionally designed & manufactured by Euroguard Spain to suit your home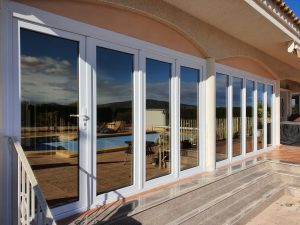 Euroguard PVC-U Bi-Fold doors are the luxurious way to bring your garden into your home! The advantage of Euroguard Plegable Bi-Fold doors is that you can have complete flexibility and control over the door opening and, when required, access across the whole width of your room.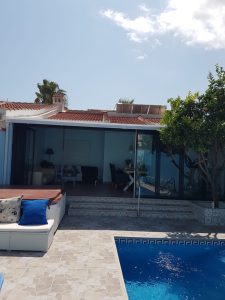 Transform your Home with a high performance Euroguard Conservatory. Expertly constructed with insulated roof tile effect or flat board finish, either look comes in a choice of colours, double glazed windows and strong aluminium sub-frame structures yields a Euroguard conservatory is the affordable alternative to traditional brick built structures.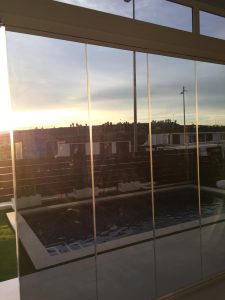 Euroguard Glass curtains are one of our most popular way to bring your outside into your home! The clean unobstructed system allows areas to be made habitual all year round. A product that you can have complete flexibility and control over the door opening and, when required, access across the whole width of your area if you choose.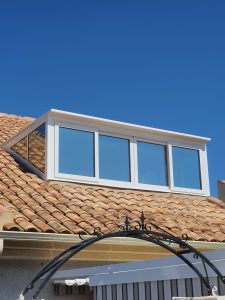 Euroguard solar window films are a practical way to help with your comfort, and to reduce your energy costs and energy consumption. There are a number of solar window films available, for a number of requirements. Films available for windows, doors and glass or polycarbonate conservatory roofs.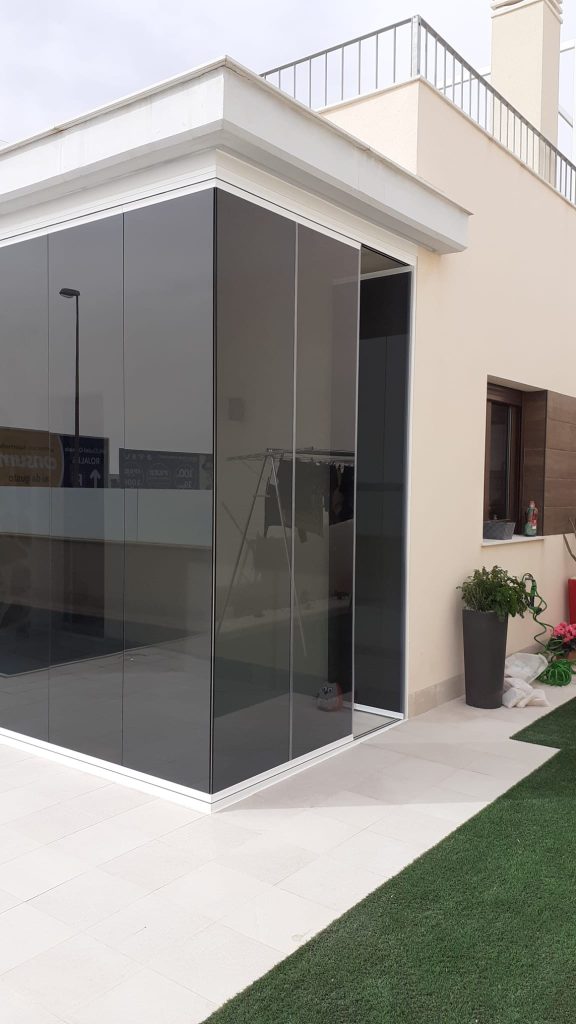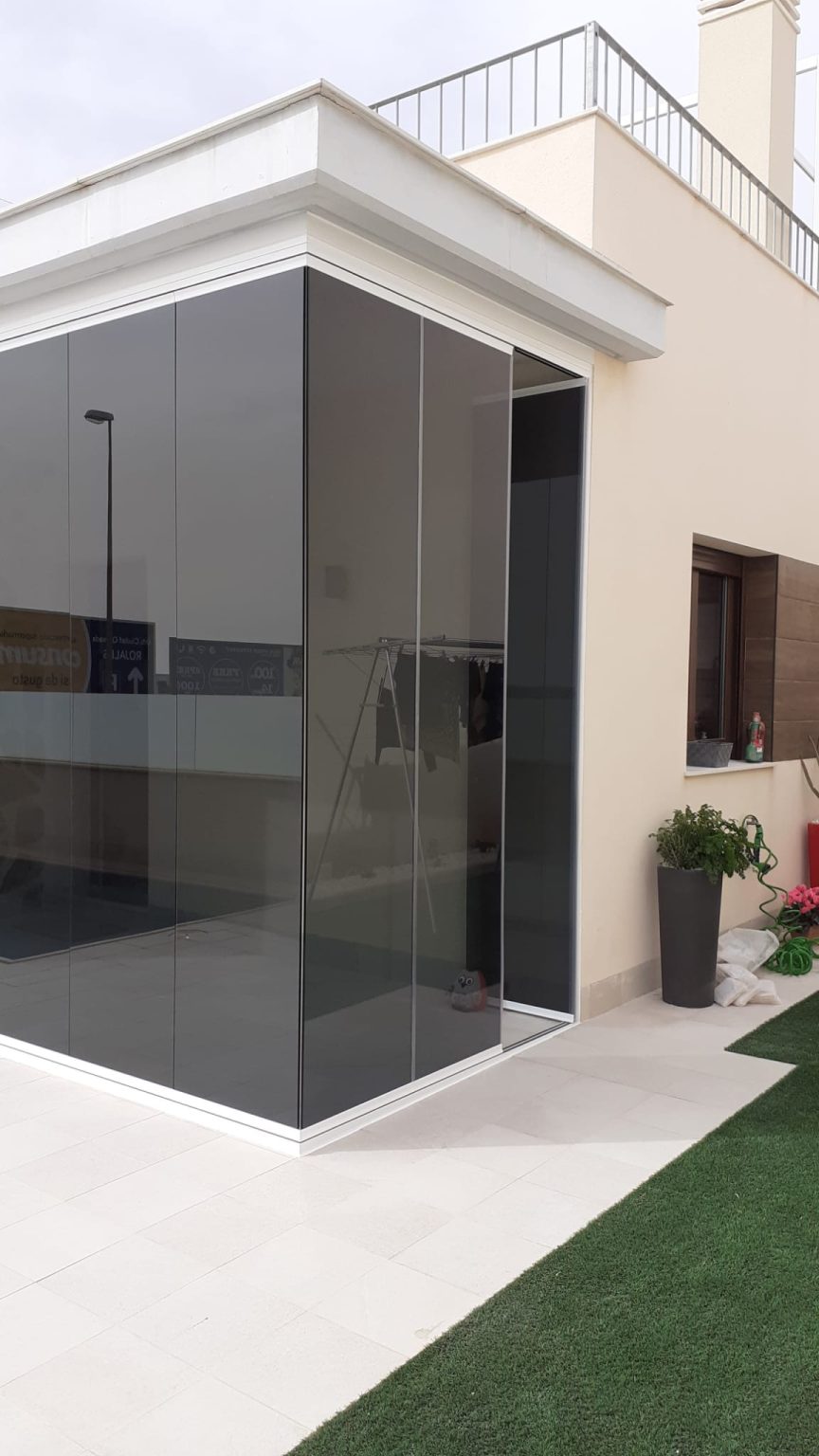 Hear from some of our satisfied customers below
"Just had our new door fitted by Euroguard, very impressed with their friendliness and efficiency. Will definitely recommend your company to anyone looking to replace or install pvc doors and windows etc."
"Dear Sir, We recently have had your staff complete work at our house in Quesada. The men have been very professional throughout the job, fitting a new roof, glass curtains and back door. The work is amazing quality. The Euroguard staff explained to us the process of work daily and answered any questions we may have had during the process, and were very competent. We are extremely satisfied with the quality of work and would have no hesitation in recommending your services to others."
"Just a little thank you, to you and your company, last night we had a Thunderstorm like no other we have experienced here in Spain, the glass curtains you supplied and fitted kept us dry and safe during the storm, it was a hurricane, We were so impressed with the curtains we felt we had to let you know how they stood up in the extreme weather, impressive how they performed. Again thank you."
Experts in New or Replacement Windows and Doors