Euroguard tilt and turn windows are functional engineering masterpieces. Like most windows in Spain they were designed for ease of use within buildings or those with restricted outside opening space.
Discover the Ultimate in Functionality and Style with Euroguard Windows
Elevate your home with Euroguard Windows, designed to offer versatile functionality and exceptional style. Our innovative tilt and turn windows open inwards, providing two-stage ventilation for optimal airflow and easy cleaning from inside the room. Experience the convenience of windows that open a full 90 degrees, similar to a residential door, for maximum flexibility.
Like our complete range, Euroguard tilt and turn windows are available in a wide selection of colors and glass options, along with factory-fitted shutters to enhance your home's aesthetic.
Choose from PVC or aluminum options to suit your needs, with both systems featuring 70mm front-to-back profiles for a sleek, modern appearance. Euroguard Windows are designed to meet or exceed the requirements of the CE mark, ensuring quality and performance.
Explore the benefits of Euroguard Windows:
Versatile tilt and turn functionality
Two-stage ventilation for optimal airflow
Easy cleaning from inside the room
Wide range of colors, glass options, and factory-fitted shutters
Available in PVC or aluminum with 70mm front-to-back profiles
CE mark certified for quality and performance
Upgrade your home with the beauty, functionality, and convenience of Euroguard Windows. Don't miss the opportunity to transform your living space with our exceptional range of windows – contact us today to explore your options and begin your journey towards the perfect windows for your home.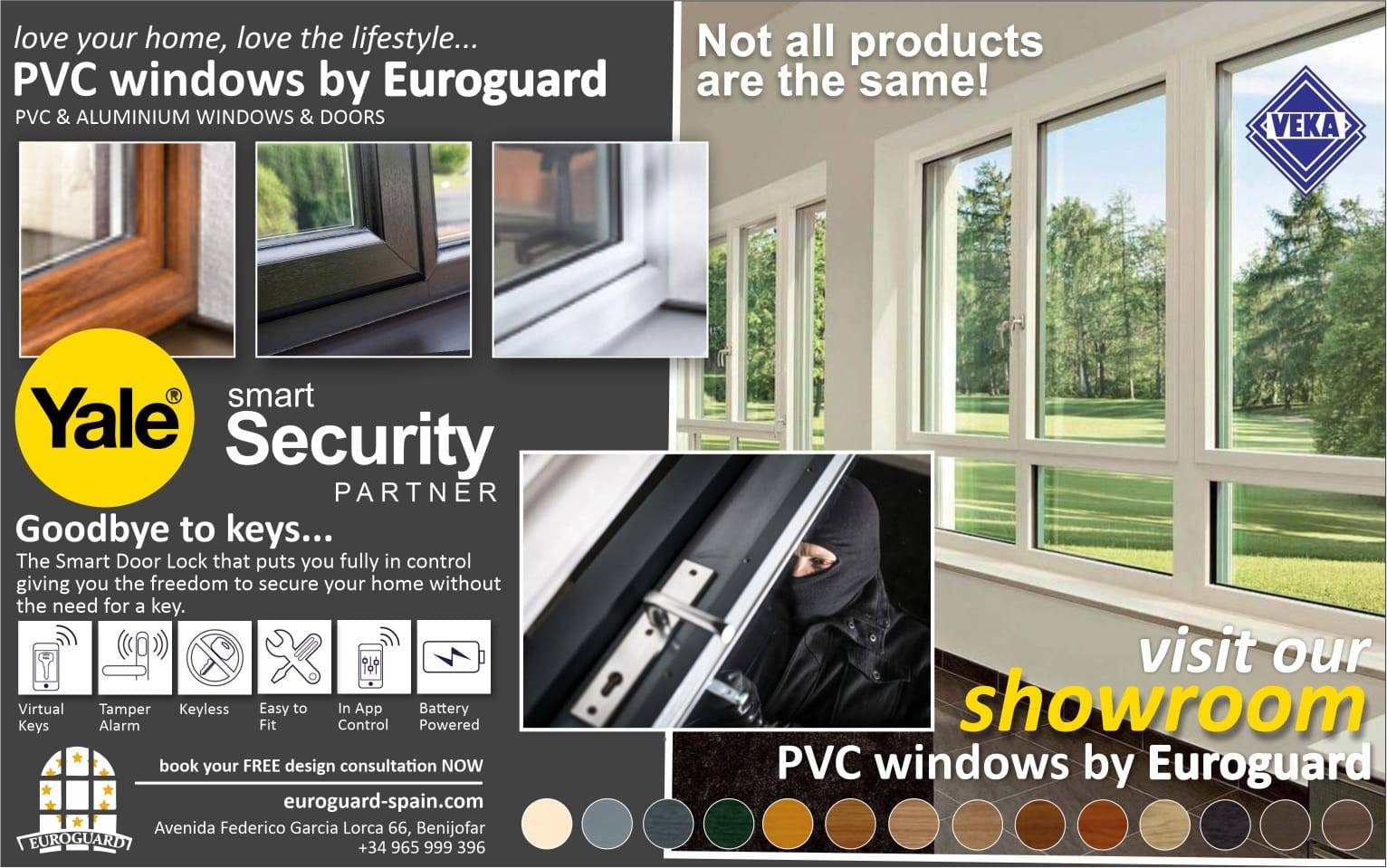 Recent Windows Installations
"Love Your Home, Love Your Lifestyle"
Transform your home bringing the outside inside with the Euroguard Windows Product range.