The Euroguard collection of composite high security doors, offer you style and performance with that extra special welcome to your home. Tailor made to suit your own specifications, using the very latest technologies and innovations available today.
Elevate your home's security and style with Euroguard's high security doors, featuring a robust weather-resistant GRP outer skin that replicates the charm of authentic wooden or cottage-style doors. Enjoy the benefits of a low-maintenance, eco-friendly high security door with a polyurethane inner core that enhances thermal efficiency.
Experience unparalleled security with the Yale locking system, exclusively designed for our high security doors. Boasting a 6-point locking mechanism, including Anti-Bump, Anti-Pick, Anti-Snap, and Anti-Drill features, these high security doors not only protect your home but also offer stunning visual appeal with a variety of warm, attractive colors and glass designs to perfectly match your taste.
Euroguard composite high security doors are built to last and require minimal maintenance, making them a true pleasure to come home to. Customize your high security door with our extensive range of furniture and fittings, such as handles, pull bars, drip bars, glass options, color combinations, and hinges.
Discover the full potential of our high security doors by clicking here or on the image below to view our composite high security door brochure (PDF). Upgrade your home's security and style with Euroguard's exceptional high security doors today.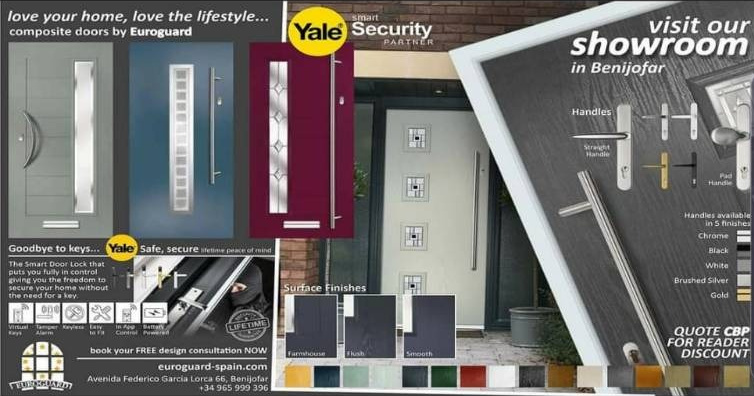 Recent High Security Doors Installations
"Love Your Home, Love Your Lifestyle"
Transform your home bringing the outside inside with the Euroguard High Security Doors Product range.