Experience Unmatched Quality and Expertise with Our Comprehensive Home Improvement Solutions
For over 21 years, our family-owned company has been a trusted provider of home improvement services in the Alicante, Spain region. Our extensive expertise in supplying and fitting high security doors, windows, sliding doors, Bi-fold (plegable doors), conservatories, glass curtains, porch and solarium infills, glass railings, solar film, and all building renovation work has positioned us as a leader in the industry.
At the core of our success is the unwavering commitment to excellence. Through hard work and dedication, we have built a reputation for maintaining the highest standards of workmanship, ensuring that each project we undertake is completed to the utmost satisfaction of our clients.
Our comprehensive range of services includes:
High Security Doors: Protect your home with our premium quality, durable, and secure doors.


Windows: Enhance your home's appearance and energy efficiency with our range of stylish and functional windows.


Sliding Doors and Bi-fold (Plegable Doors): Create seamless indoor-outdoor living spaces with our elegant and versatile door options.


Conservatories: Expand your living area and enjoy year-round comfort with our beautifully designed conservatories.


Glass Curtains, porch and solarium infills: Transform your outdoor spaces into comfortable, usable areas with our innovative glass solutions.


Glass Railings: Add a touch of sophistication and safety to your balconies, terraces, and staircases with our sleek glass railings.


Solar Film: Improve the energy efficiency and comfort of your home with our advanced solar film technology.


Building Renovation Work: Trust our skilled team for all your renovation needs, from minor updates to complete overhauls.
When you choose our company, you can expect unparalleled professionalism, exceptional customer service, and a commitment to delivering outstanding results tailored to your specific needs. Our goal is to exceed your expectations and transform your living spaces into the beautiful, functional, and secure environments you desire.
At our company, we take pride in our long-standing reputation for excellence and our ability to forge lasting relationships with our clients. We invite you to experience the difference our skilled team can make for your home improvement projects.
Contact Us today to discuss your requirements and discover how we can bring your vision to life with our industry-leading expertise and personalized solutions. Allow us to be your trusted partner in creating the home of your dreams.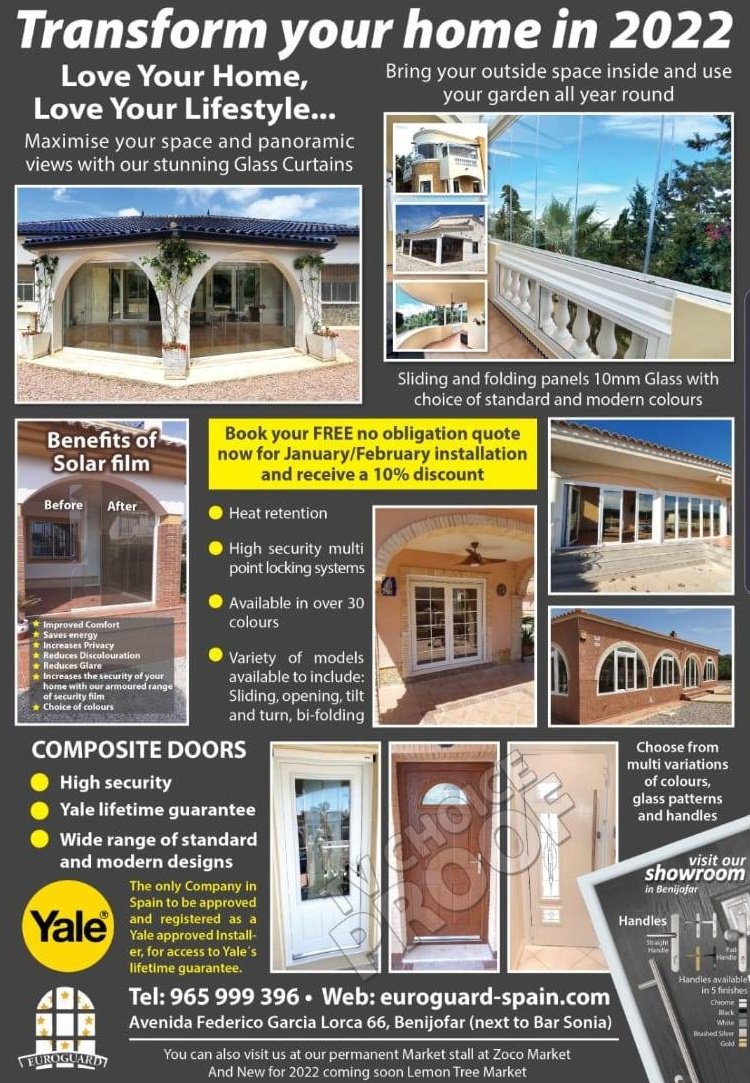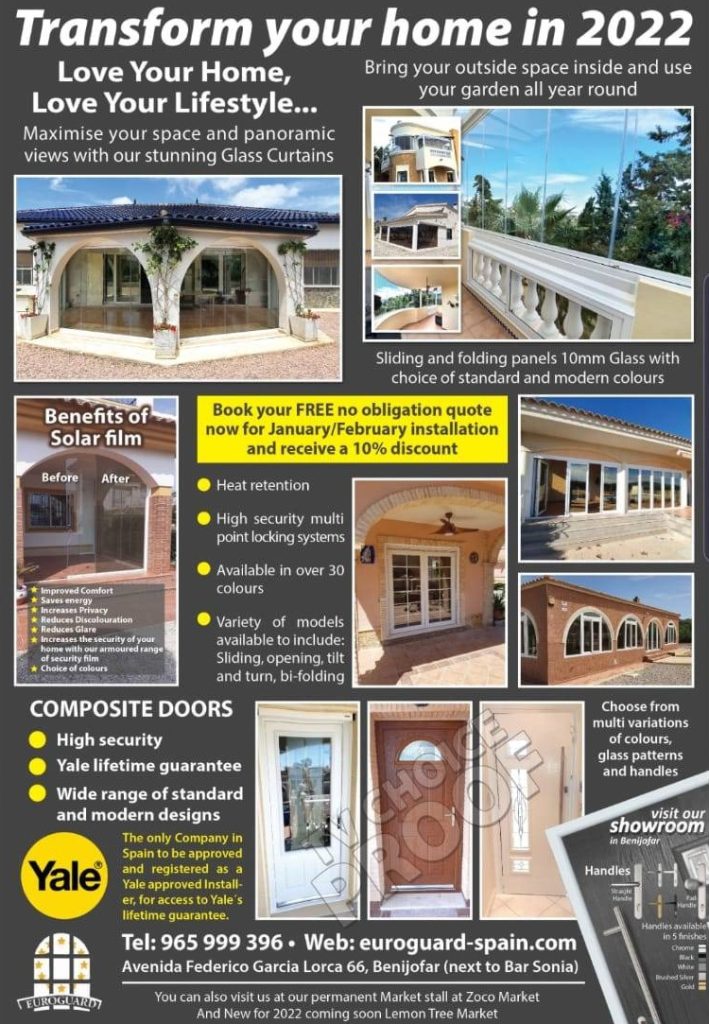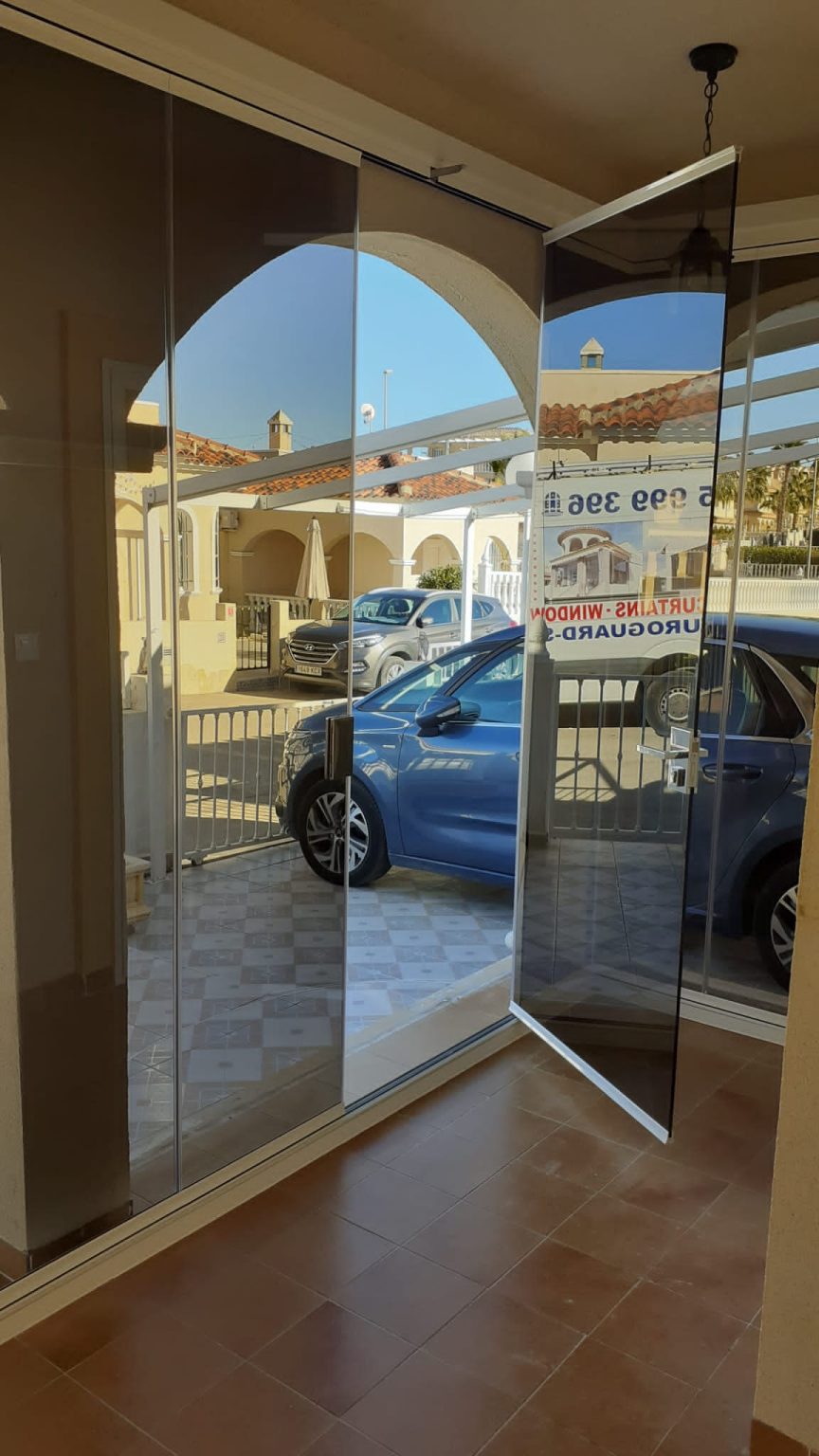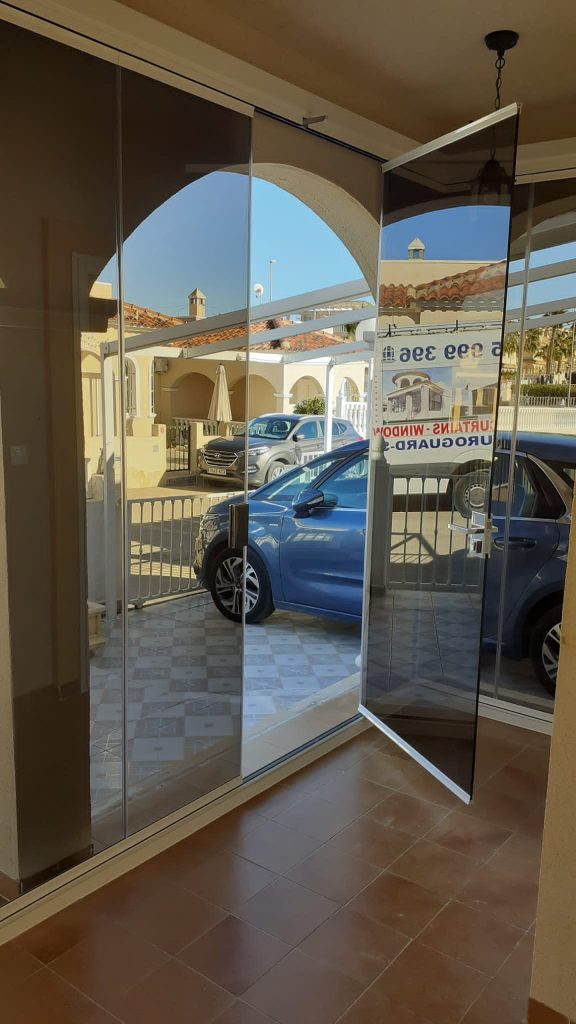 "Love Your Home, Love Your Lifestyle"
Transform your home bringing the outside inside with the Euroguard Product range.
Numbers Speak for Themselves
We are helping SECURE and WEATHER-PROOF Villas, Apartments and Business Premises in the Costa Blanca South, Spain.
Euroguard has been successfully trading here in Spain for over 21 years. Over this period of time we have supplied and installed a vast number of products in very different formats from, square, round and arched windows and doors to porch and solarium infills incorporating either glass curtains or expanding these areas into conservatories for all year round use. We are a family run business passed from father to son with the ethos of detail, quality and product longevity which is why we are already on our third issue of our 10 Year Guarantee! Our success has been built upon our clients trust in Euroguard to do the job right and we have thousands of satisfied customers.